All Car & Metal Removals
Car Removal Services
Yes. If the car is in a driveway, street or in your backyard, no longer road worthy or if it's been in an accident, neglected for years, or simply won't start we will pay cash for cars or scrap metal .
Even if the car is covered by overgrowth of weeds and shrubs, blocked by junk, has broken glass inside or simply covered in cob webs and your afraid to go inside, we can help. Our staff are happy to help and  have the training and equipment to do so.
All Makes and Models of Cars, 4×4's,
Damaged Cars Any Year and Model
Old Cars All Makes and Models
Unwanted trailers and caper vans.
Scrap Metal.
 Wire cables and beams.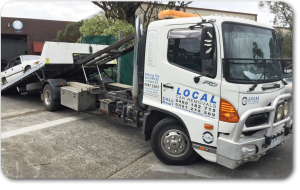 The Company
Local Car Removals are a independent company based in Melbourne and we have over 20 years of expertise in the industry. We purchase vehicles for complete recycling purposes, either in scrap metal or for parts reuse overseas.
Our business de-pollutes then dismantles all car removals in accordance with the EPA guidelines. Plastics and scrap metal are separated before being crushed then sent to recycling plants to be granulated  and sorted ready to be used in the manufacture of new parts and products reducing the environmental impact of industrial manufacturing process.  Our company processes its own vehicles and because of this, we are able to give you the best possible price paid in cash for your car with no handling fees or hidden charges.
Contact Us
Local Car Removals operate throughout Victoria and have pick-up consultants available in all local areas, ready to provide advice and free quotes. We comply with all legal certifications such as ELV certification (END OF LIFE VEHICLE CERTIFICATE)and all recycling guidelines.
Not only does a quote not cost you a thing.. but we PAY YOU  if you find our quote satisfactory !
If you want exchange your old car for quick cash and need car removal, please contact us on
0400 182 715