Local Car Removals – Recycle Scrap Metal in Melbourne
Turn your scrap metal in to cold, hard cash today – we offer the highest cash payouts, and accept any and all types of scrap. Don't miss out on the chance to turn wasteinto dollar bills – turn to us and all of your financial worries will be a thing of the past.
How to Recycle Scrap Metal in Melbourne:
We offer a free pick up service – or, you can bring your recyclable materials to one of our recycling stations. We'll weigh the material, and then based on the type and weight, let you know its worth – we'll also take into account the delivery method when determining a cash payout offer and offer same day pick up/delivery. Don't let it be said that we're stingy when it comes to cash payouts.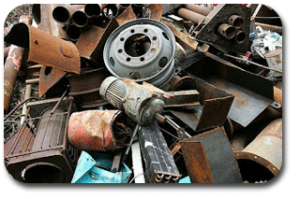 If you have to much scrap metal in Melbourne to move, our team can drop off a steel or bin – they come in varying sizes. We collect copper, stainless steel, aluminium, all wiring, machinery, mechanical remains, radiators, pipes, off cuts, extrusion, pressings and more. We also support recycling initiatives in all sectors, including: engineering, fabricators, industrial manufacturing, mechanical workshops and all construction/demolition projects.

Local Car Removals are a trusted service for recycling scrap metal in Melbourne: we serve all industries, and are able to adapt our services to suits any and all removal jobs. Providing a first class service in all local areas, our work will allow you to regain the value of your scrap metal in Melbourne, rather than letting it rust or giving it away for free.